Administrator
Creative Team
User ID

1
Joined

7 Jan 2019
Messages

861
Reaction score

35
Points

28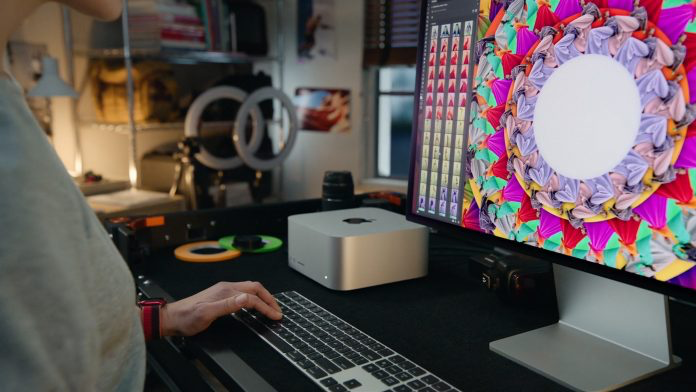 As New Zealand woke on earlier today, Apple had just finished its Peek Performance event, unveiling the iPhone SE 3 and iPad Air as expected and introducing a whole new desktop computer called the Mac Studio.
Let's get the refreshes out of the way early because they're essentially the same as the previous generations, only with faster chips.
Indeed, Apple would hard push you to tell the iPhone SE 3 apart from the previous generation, which in turn looks a lot like the five-year-old iPhone 8.
It is, of course, significantly faster, with the same A15 Bionic chip that powers the iPhone 13 Pro. And with a price that starts at just NZ$799, it's a serious contender if you want iOS but doesn't want to spend the earth.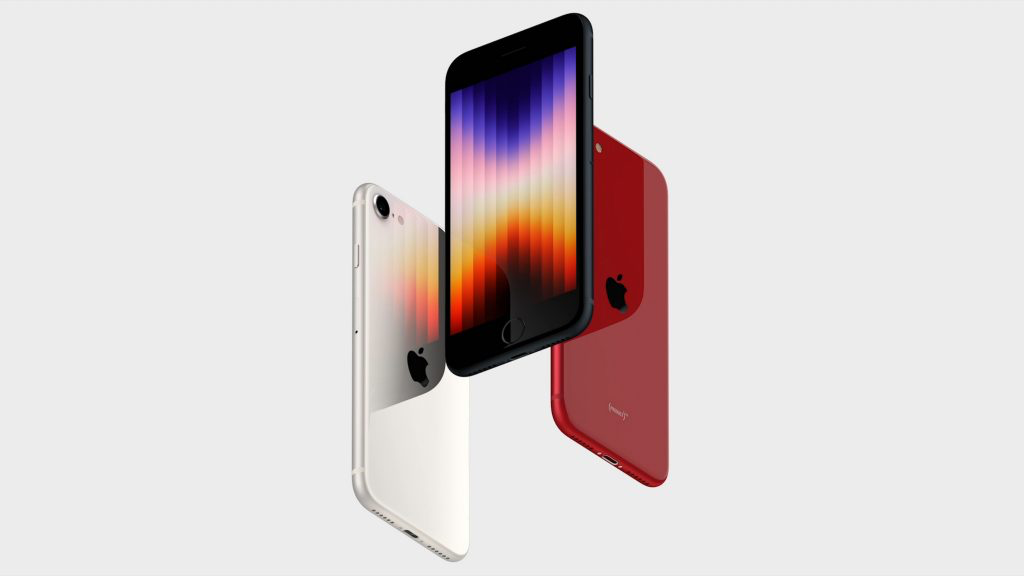 Then there's the iPad Air 5, which gets an even bigger shot in the arm. Rather than giving it the A15 chip for parity with the top-end iPhones, Apple has stuck an M1 processor in it, making it a match for the latest iPad Pro and MacBooks. In real terms, Apple says that means you can expect 60 per cent more performance than the previous generation with twice the graphical grunt.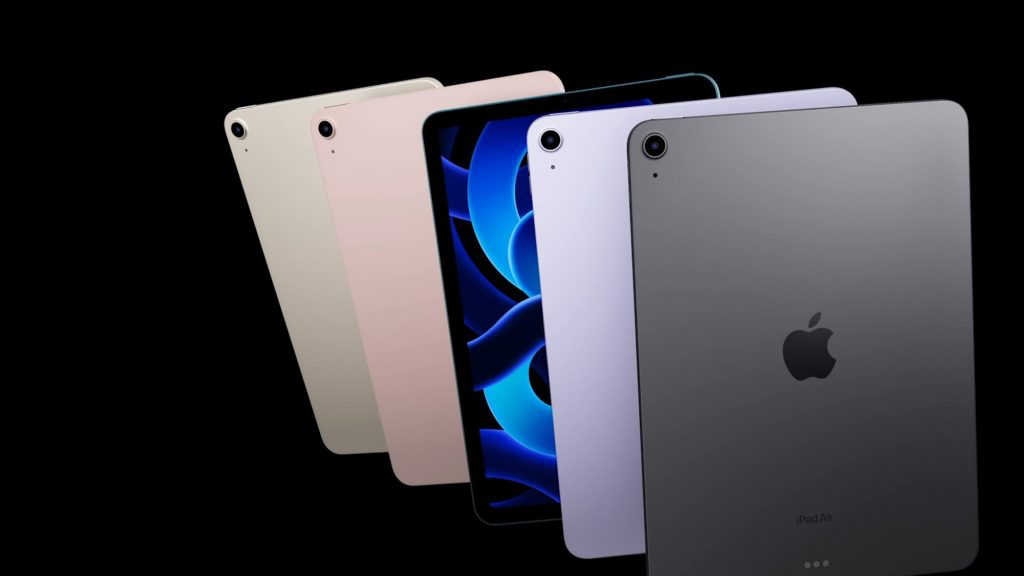 USB-C transfer speeds are also doubled, and 5G is introduced if you want to stay connected when away from Wi-Fi. The 12MP front-facing ultrawide camera adds Centre Stage, the fancy tech that will keep you centred on FaceTime calls. It starts at NZ$1,049 – or NZ$1,299 if you want 5G included.
Then there was the star of the show: the Mac Studio.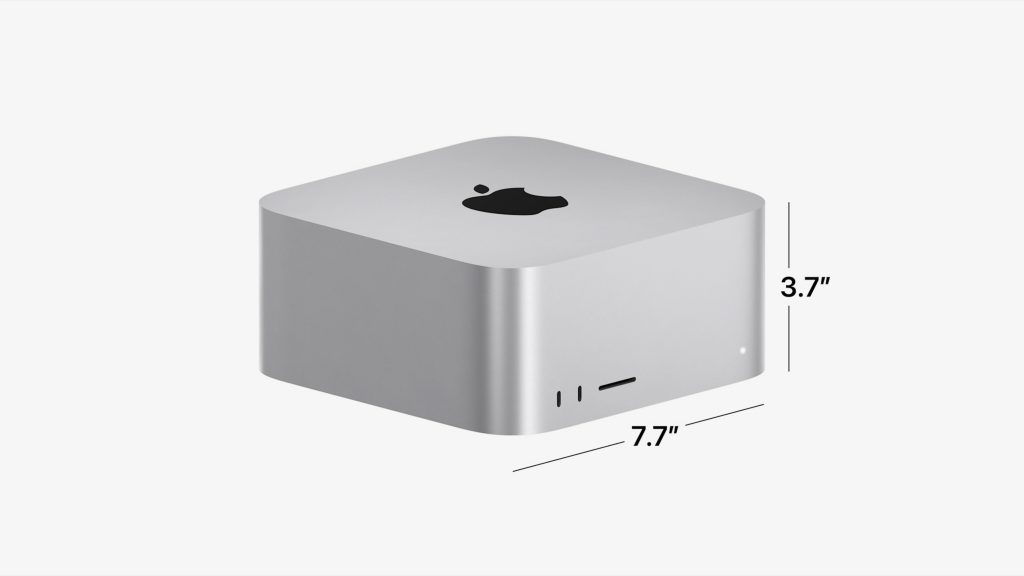 Looking like a Mac mini that had let itself go a bit, the Studio offers serious power at a lofty price. Let's get that pricing out of the way first. You may want to sit down.
The Mac Studio starts at NZ$3,599 for the M1 Max version, or NZ$7,099 for one packing the freshly unveiled M1 Ultra chip, which doubles the CPU cores to 20 and offers up to 64 GPU cores.
If you max it out with the 64-core GPU, 128GB unified memory and 8TB SSD, your bank account will be NZ$14,099 lighter
But Apple does go some way to justifying these sky-high prices. The M1 Ultra version is 3.8 times faster than the fastest iMac, Apple says, but it also leaves the super-expensive 28-core Intel Xeon Mac Pro in the dust, with a performance that's 60 per cent nippier.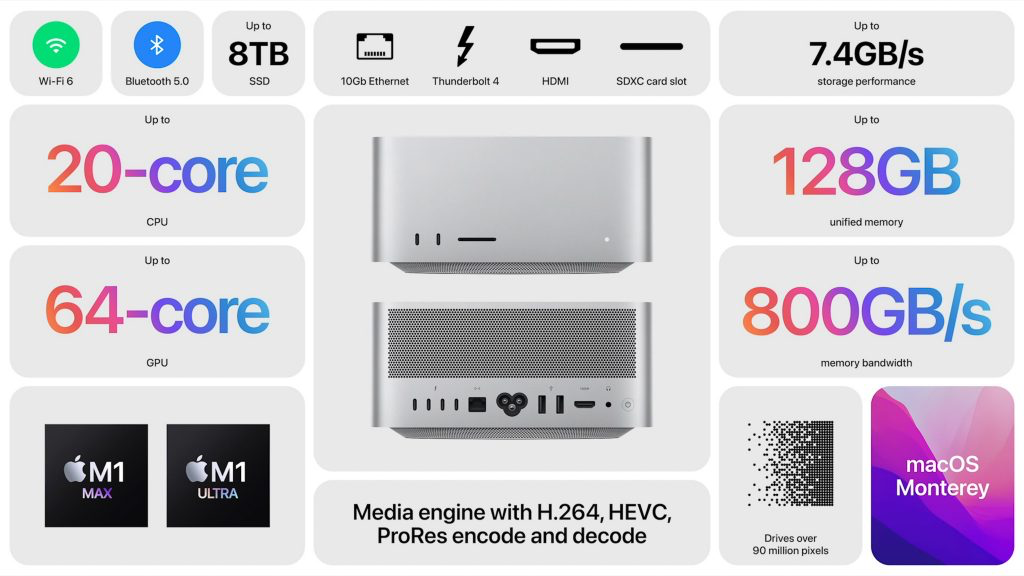 It's aimed at creators looking to juggle 8K video streams (up to 18 according to Apple) or mix dozens of musical streams, in other words. And as connectivity is essential to such types, Apple hasn't scrimped on ports. They are:
4 x Thunderbolt ports
2 x USB-A ports
1 x HDMI port
1 x 10GB Ethernet port
2 x USB-C ports
1 x SDXC slot
1 x Pro audio jack
With all those ports and power, Apple says you can connect four Pro Displays and a 4K monitor simultaneously, should you want to.
Alternative, you could buy the Studio Display (from NZ$2,999) to go along with it. It's a 5K panel with heaps of handy built-in extras, like a 12MP ultra-wide camera with Centre Stage and six speakers with Spatial Audio.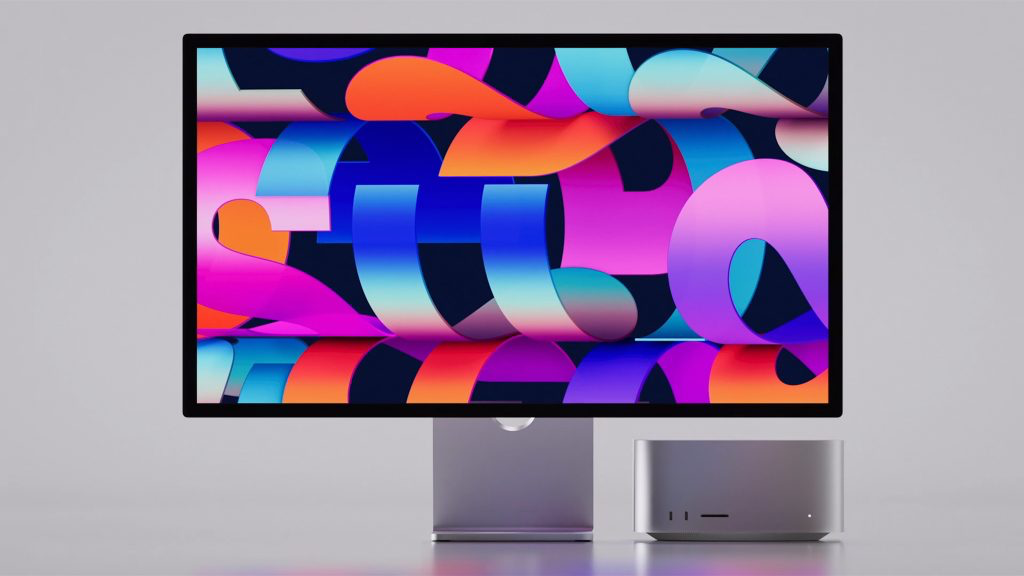 Some pre-orders are available now, while others will open on Friday. This is weird as all four products will be on sale on March 18.
src://www.thebit.nz/news/apple-unveils-iphone-se-3-ipad-air-5-mac-studio-and-studio-display/