Administrator
Creative Team
User ID

1
Joined

7 Jan 2019
Messages

861
Reaction score

35
Points

28
Super healthy 12 bar battery with 89% SOH 30kWh Battery at most recent LeafSpy - Will deliver approx. 180kms on a 100% charge.
This absolute gorgeous car is healthy inside out, healthy battery, healthy engines, and flawless body.
** Save heaps of $$$ with no more visits to the petrol pump **
Selling for:
$23,500
$22,100
Location: Silverdale, North Shore, Auckland.
Click here
to contact seller directly.
Specs:
33,170km
Hatchback
5 seats
Electric Vehicle
Colour: Dark Purple
5 doors
1 NZ owner
Japan import
Rego expires: January 2023
WoF expires: October 2022
Additional specs:
89.33% SoH (The battery hasn't been recently quick charged, this Battery Health reading is pretty accurate.)
Travelled just 33,170kms with AA Certified Mileage and AA Appraisal.
Drive up to 180 km with just a $5 cost.
I'm an EV enthusiast; I welcome every new EV user and am more than happy to walk you through it, such as on how to connect the car with your iPhone or Android phone.
Super satisfying car.
We're selling due to needing a bigger family car.
Highlights:
This vehicle is always kept inside the garage, in absolute mint condition, and flawless.
Equipped with the latest Nissan Battery Firmware (4NN6B) by EVs Enhanced, no more inaccurate SoH reading.
Two years of flipthefleet.org monthly usage data available.
It fits three car seats in the back row.
Optional:
Additional $50 for LEAFspy LELink OBD II V2 for iPhone and Android (It comes with auto power management, it's safe to plug in all the time)
Additional $50 for Covercraft UVS100 Custom Windscreen Heat Shield (see picture for detail) === take both options for just $75 ===
2017 Nissan Leaf 30X - 30kW Model 180km Range with Larger Battery 100% Fully Electric EV Zero Emission
Full Facelift with Lane Departure Warning and Forward Collision Mitigation -
Include OEM EVSE NZ 3 Pin Car Charger
Full English Dash Cluster Conversion
Full English Owners Manual - Full English Sticker Kit
Native New Zealand FM firmware, no longer needing FM band expander
Mirrors are auto-folding when the vehicle is locked
The doors auto-locks when the car is driven above 25 KM/h
AA Certified Mileage
AA Pre Purchase Appraisal
Facelift Model with Larger 30kWh Battery providing extended range over the 24kWh Leaf
Front and Side Airbag Protection +
BOSE Premium Audio Package +
360 Degree View Camera + ESP Stability Control Cruise Control Heated Seats Front and Rear Heated Steering Wheel Tinted Privacy Glass Steering Wheel Audio Controls Premium Black Cloth Interior ISOFIX / LATCH Points for Child Safety Seat Bluetooth Hands-Free Calling DC Rapid and AC Home Charge Capable Leaf Spy Battery Report Available
Note: Personalised rego isn't for sale. Instead, the vehicle will be sold using a standard plate.
Buying car from a trustworthy private seller saves you from unnecessary dealer charge surprises, such as EV Battery firmware not on the latest version (even though they claim latest, trust me, they're often not!)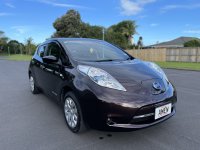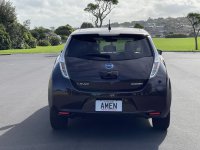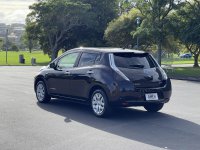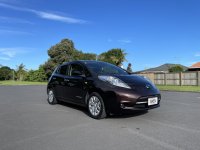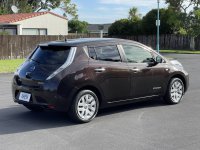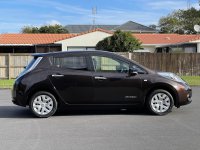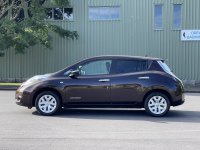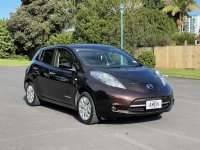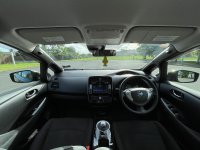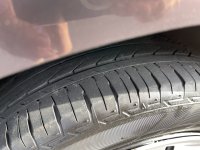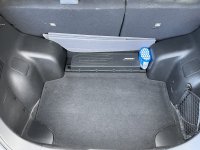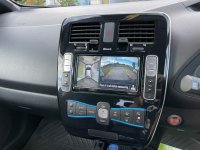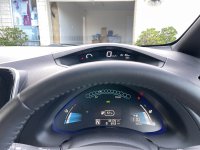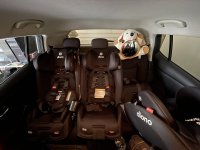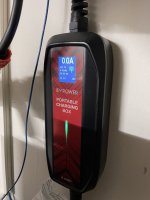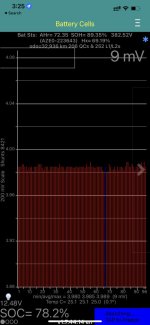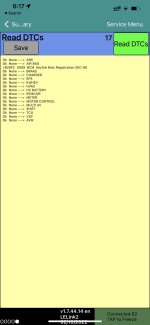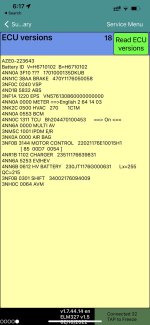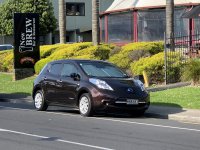 Previous car sold on this website:
Equipped with Reverse Camera, 8 Airbag, Well-maintained & operated, Keyless (Proximity key) This super rare genuine NZ Toyota Prius V is for sale! Asking price: $20,000 Kilometres: 83,000 Engine size: 1800 cc Transmission: Automatic Seats: 7 Body: Pearl white, 5 doors, station wagon, also...

saputra.org
Selling for:
$23,500
$22,100
Location: Silverdale, North Shore, Auckland.
Click here
to contact seller directly.
Last edited: