Seiring dengan kemajuan teknologi di masa kini, banyak pula barang-barang yang dimodifikasi menjadi lebih praktis. Salah satunya yaitu dompet. Nah dalam video kali ini, Andy akan melakukan review tentang dompet modular yang praktis dan keren nih guys.
Sebelum dompet modular berkembang, orang-orang biasanya menggunakan dompet yang terbuat dari kulit atau leather wallet yang juga terbukti cukup awet selama bertahun-tahun. Namun di zaman sekarang, dompet modular semakin populer dan dikenal banyak orang karena bentuk dompet yang praktis. Aviator wallet ini terbuat dari carbon fiber, sehingga model dompet sangat ringan. Saat membeli dompet ini, kalian juga akan diberi satu obeng yg berfungsi untuk membuka atau memodifikasi modular.
Dompet modular ini handmade atau dibuat dengan tangan karena dompet ini dibuat satu-persatu sesuai dengan pesanan kita. Untuk harga dari aviator wallet ini cukup bervariasi mulai dari €65, jika kalian hendak customize dompet maka harganya lebih bervariasi lagi hingga €1,100. Dompet ini dirancang untuk metode pembayaran cashless, namun kalian juga bisa request jika ingin ada bagian dompet untuk meletakkan uang cash.
Aviator wallet ini dapat diisi kartu dengan jumlah maksimum yaitu 20 kartu. Saat melakukan pemesanan, kalian bisa request untuk jumlah slot kartu pada dompet. Untuk karet dari strap aviator wallet ini juga terbuat dari bahan berkualitas tinggi sehingga dompet akan awet selama bertahun-tahun. Aviator wallet ini terdiri dari beberapa bahan seperti alumunium, carbon fiber, dan titanium yang bisa kalian pilih saat melakukan pesanan. Nah bagi kalian yang ingin punya aviator wallet ini juga, kalian bisa dapetin dengan diskon 20% untuk semua produk aviator wallet dengan klik link
https://cya.nz/aviatorwallet
Penasaran dengan review carbon fiber Aviator wallet ? Tonton sampai habis ya!
00:00 Intro
01:22 Model dompet modular
01:33 Petunjuk dompet modular
01:44 Bahan dompet modular
02:10 Dompet handmade
02:23 Harga aviator wallet
03:38 Uji ketebalan dompet biasa vs aviator wallet
03:56 Cara mengeluarkan kartu dari dompet modular
04:07 Fungsi RFID shield
06:10 Jumlah maksimum kartu
07:20 Kelemahan dompet kulit
08:01 Ada bagian slot untuk uang cash
08:19 Cara mengambil kartu
10:23 Praktis dimasukkan di kantong
12:01 Bentuk aviator wallet
12:17 Cara kerja dari aviator wallet
13:49 Jenis-jenis bahan aviator wallet
14:37 Cara ganti strap dompet
17:31 Closing
Gimana nih menurut kalian tentang review carbon fiber aviator wallet ? Jika kalian ada pertanyaan bisa tulis di kolom komentar ya guys!
Untuk dapat diskon 20% semua produk Aviator wallet:
Hey, if you're ever looking for Aviator Wallet products, let me know and I can get you a discount at Aviator Wallet. Here's a coupon if you need one now:
Lebih suka dompet kulit? Cobain Bellroy: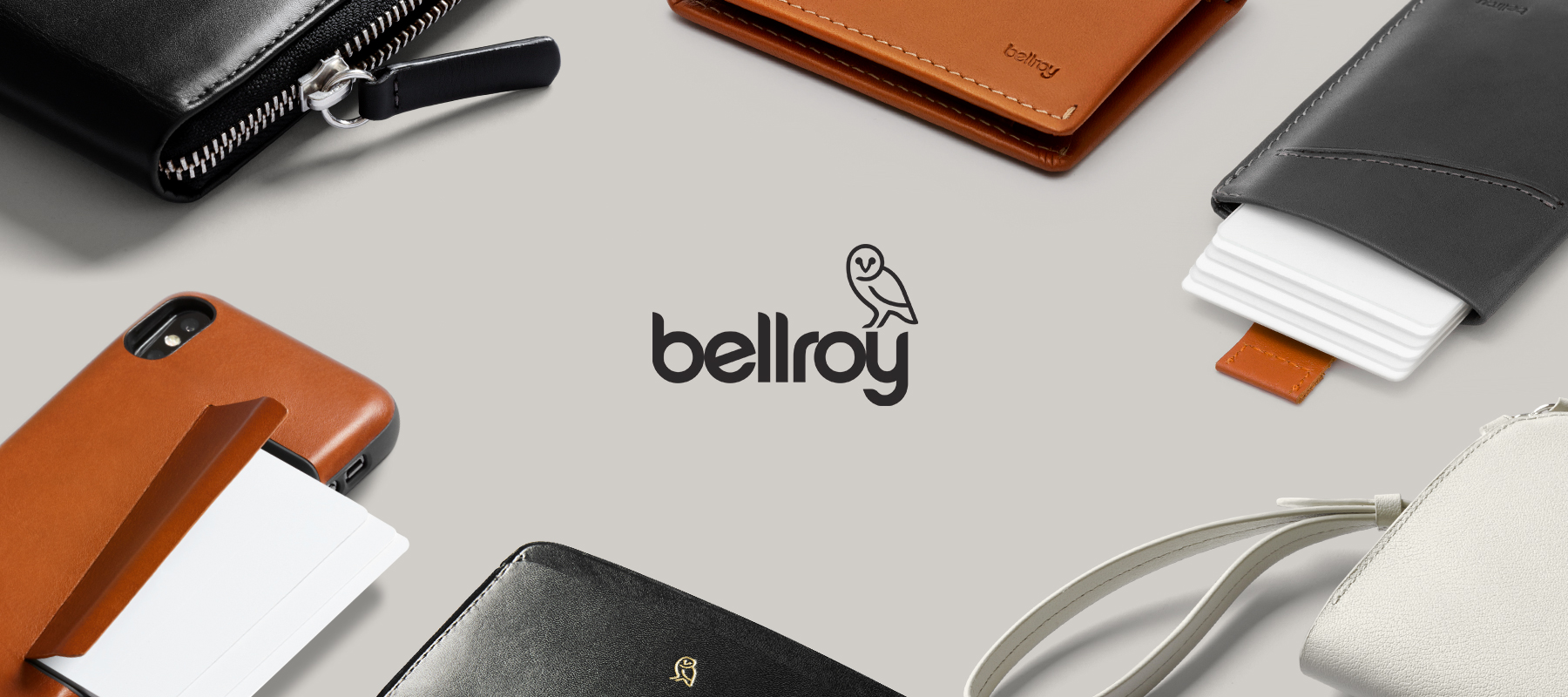 Bellroy puts its heart, soul and countless design hours into helping the world carry with simplicity and ease. Every piece has been deeply considered, for the best of life's little moments.
bellroy.com
Jika kalian suka video ini, jangan lupa like, comment, subscribe (berlangganan), dan share video ini ke temen-temen kalian semua ya, karena semua dukungan kalian itu mendorong kita untuk terus bikin video dan berkarya di YouTube.
Cheers & God bless you all
The Saputras